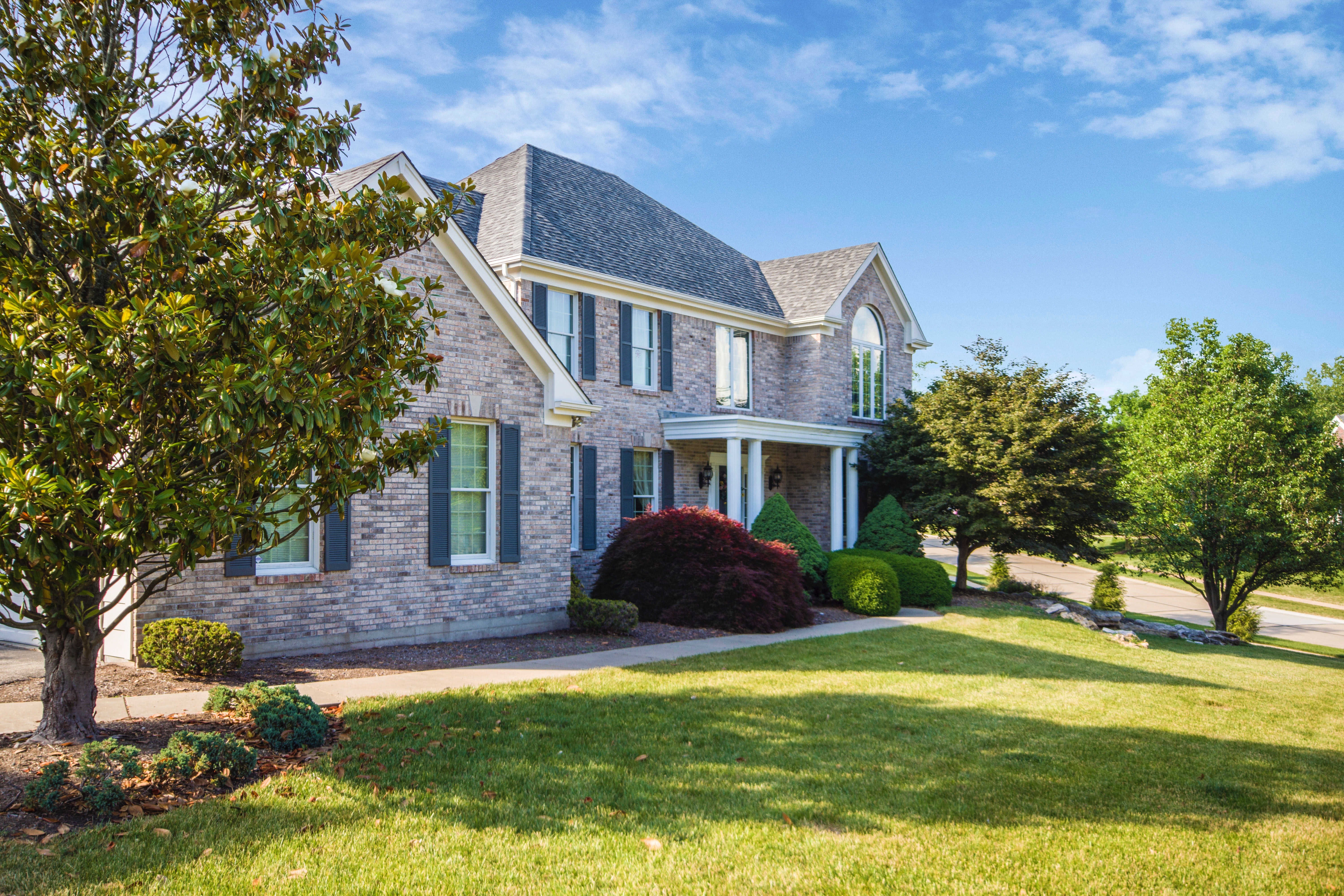 To have the healthiest lawn on the block, we recommend a weekly mowing schedule this year. Almost 70% of lawns in Atlanta are mowed weekly during the growing season, and those are probably the lawns that you drool over.
These are 3 reasons why a weekly service works better than anything else.
1. A Greener and Healthier Lawn
Most lawns in Atlanta are made up of Bermuda grass, a type of grass that only greens near the tips. A healthy cut involves only mowing the tips of new growth, allowing a Bermuda lawn to stay green after mowing.
When your Bermuda lawn gets too long, we have to mow more than the recommended amount of the blade. This leaves behind a straw-colored lawn. Ultimately, asking for a "low-cut" is more harmful to your lawn. A weekly mowing schedule allows your lawn to grow the perfect amount so we can mow off only the tips and leave your lawn looking green and luscious.
2. Rain Delays Have an Insignificant Impact
When it rains, service gets delayed by a couple of days to accommodate for sogginess. You really end up having service on a 9-day schedule (for weekly) or 17-day schedule (for biweekly). In the growing season, a lawn that is being mowed after the 14th day will need a severe cut. This kind of cut leads to the brown grass of your worst nightmare. By switching to a weekly mowing schedule, even if you have to reschedule service due to weather, your lawn can bounce back easily.
3. Improving Overall Curb Appeal
Imagine a haircut where you're chopping off six inches or more. When your makeover is finished, the salon floor is going to be a mess of hair. It's the same thing for your house: when too much time passes between your lawn care services, there's typically a mess of clippings that become very difficult to clean up. Even after cleaning clippings at the end of our visit, we still end up with grass on your fence and house. With a weekly mowing schedule, cleaning up becomes as easy as sweeping short, split ends after a trim.
As an added bonus, we're there more often catching things like weeds before they become problematic. We familiarize ourselves with the ins and outs of your lawn. Since your grass is in great shape, we can dedicate more time to the details of your property for constant improvement.
There's a reason our weekly service price is lower per service than for biweekly service. In fact, it's the three reasons above. It allows us to be more effective over time. We're in the business of keeping lawns healthy – we want you to want a healthier lawn too.  There's no risk to trying out our weekly mowing service: if you find it's not working out you can switch back to a biweekly service. No sweat.