Lawn Care Tips & Tricks
Lawn care is kinda our thing
We want to provide the world with landscaping help so that lawns everywhere are healthy, happy, and green. Here's a bit of expert wisdom and wily old veteran advice that will change the way you approach your yard.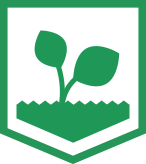 Cutting your lawn takes expert accuracy, both in execution and timing. And come spring you'll have to plan that first post-winter mow with more than a reminder on your phone – you'll need to physically measure your grass.[show_more more="Read more +" less="Read less -"]
Always wait until there are about two inches of growth to give that first cut. This will keep your blades and roots safe. When it's time to trim, only take off ⅓ of the length at once. The best way to achieve this is by setting the lawn mower deck at its highest setting and testing the cut by mowing a short distance. Lower the deck as necessary.
After you've finished mowing, keep an eye out for growth rate. Frequent rainfall calls for weekly cuts. But steer clear of mowing wet grass because it weighs it down, causes clumping, and can ultimately result in an uneven cut, or worse – damage your lawn.
Also, if your lawn just isn't growing or it's a pale green color, consider fertilizing. If your grass is yellow, then please, for the love of lawns, fertilize your yard.[/show_more]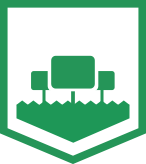 For your beautiful bushes and shrubbery, you always need to keep these factors in mind: feeding, watering, and pruning. Yes, shrub feed is a thing. An organic mixture will provide all the nutrients that plants crave and you can get some at most landscaping supply stores. Follow the product's instructions for amount and application. And avoid getting it on your grass.[show_more more="Read more +" less="Read less -"]
Watering your bushes is equally important. You don't want them to die of dehydration. Adjust your watering schedule as weather changes. In the spring and summer, you'll want to water once a day for about fifteen minutes, and make sure you point the hose at the roots – watering leaves spreads disease and wastes precious H2O.
Pruning is everything. According to industry standards, most bushes and shrubs must be trimmed at an average of four times per year. But depending on the type of shrub or bush, this timeline may change. Azaleas should be cut at first bloom, hydrangeas in early spring, and sweetspire can be trimmed after blooms expire. In other words, each plant should be treated with individualized care.[/show_more]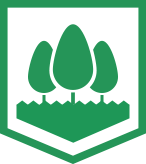 By raising the canopy and delimbing dead or broken branches, you'll have a healthier tree with more growth potential, as well as an overall safer property.[show_more more="Read more +" less="Read less -"]
Thinning your canopy is a process of cutting off lower branches. It allows more sunlight through to your turf, shrubs, and bushes. It will also keep your tree healthy and makes for a more manicured look.
Basic tools you may need are trimmers, a chainsaw, a ladder, and a rake for cleanup. But beware, by doing this yourself, you can seriously damage your tree or your own body. For tougher trims, hand the loppers over to a professional.[/show_more]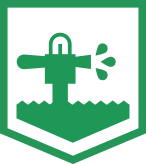 Irrigation is important. Really important. When watering, you need to find the perfect balance. Water too little and it can turn your lawn brown, whereas overwatering drowns your grass and causes equal damage.[show_more more="Read more +" less="Read less -"]
Always make sure the soil is somewhat dry before you flip on the sprinklers. When grass begins to dry out, the roots grow deeper down to find a water source. And deeper roots means stronger grass. Now the trick is not to wait too long. You'll want to start watering as soon as you see the ground drying.
Furthermore, you must stick to a set schedule. Water once before the sun comes up and once in the late afternoon (typically after 5:30 PM). Depending on the weather, you may need to adjust this schedule.[/show_more]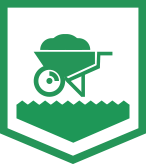 Besides being aesthetically pleasing, mulch and pine straw serve as a great groundcover. Mulch also provides a natural barrier for weeds trying to poke through your beds. The big question is, how much do you want to put down?[show_more more="Read more +" less="Read less -" margin-left="-25px"]
The recommended thickness for mulch is approximately one to four inches, covering all bare ground equally. And before you start mulching, be sure to rid your beds of all leaves and debris, as this will provide a less lumpy look.
Pine straw is more affordable and it gives your yard a distinct southern look. You'll want to lay down between three to five inches. Keep in mind that one bale of pine straw covers about 100 square feet if done right. Make sure you trench all the edges of your beds first – this will result in a lawn as sharp as a seersucker suit.[/show_more]